Alright ladies (and gents) I'm going to share with you all of the lovely products that I'm dying to use in my room now that the sale is almost over!!
EEEK that means you need to load your carts now and hit send before midnight (hawaii time)
Click the pictures to get to the amazing units!
Caitlyn's Gingerbread Combo Pack
Tanja's Melted Snowman Writing and Craftivity
April's Reindeer Holiday Party Pack
Jen's Bear Snores on Book Study
Stephanie's Celebrations Around the World
Megan's HUGE Writing Pack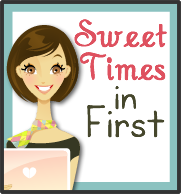 Sandra's AMAZING common core graphs!!! (using immediately!)
Susan's Writing Through the Seasons!!
Nicole's 3D Shapes Pocket Chart Calendar Set <3
And a big thanks to all of those that loaded this baby into their carts!! It was definitely a favorite <3