I'm so excited to join my first link party!! I hope that you will join in too! Please visit: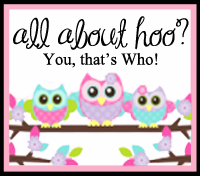 Here are this week's questions:
1) Are you a mom? And if so, how many kids do you have?
2) What is your most favorite thing about your mom?
3) Name 3 of your favorite things that you have done with your mom.
4) Do you have a special gift to give your mom? If so, what is it? Do you dare share?
4) What are your plans for Mother's Day?
My Answers:
1) Nope. Not yet, but sooner than later :)
2) My favorite thing about my mom is she is the most giving person I know. There is no other person that I know that can give as unselfishly as she does! I envy this trait <3
3)My 3 favorite things I've done with my mom: I worked for 5 years with her before I started teaching, traveled to putt-in-bay for a girls day, and drove to college for the first time with her (before the dropped me off).
4) Hehe I do have a special gift to share, but I do not dare share.... Can't ruin the surprise ;)
5) I plan on sharing it with the ones I love... nothing specific just yet... maybe a cookout or brunch??
I hope that you'll join in for this party too :)
Until next time,
Blessings,
Mrs. Stanford